SOUL FOOD

SOUL ARTISTS

SOUL SUITE DJ's

SOUL BOOK




DAYTIME FOOD

free customer





Live Artists most
Thursday - Friday
Sunday - Nights




House DJ's

Thurs & Sun
JOHN MILES 10 - 2 AM

Fri & Sat
JOHN MILES 10 - 3 AM

Sat
NICK KELLY 2 - 7 PM

Fri - Sun
DAVE SOUL DJ 7 - 10 PM




We are on
ON FACEBOOK
search:-

SoulSuite Blackpool
The Soul Suite
We are excited to announce that The Soul Suite has been shortlisted for the Prestigious Radio Wave Culture and Lifestyle awards 2017.
http://www.wave965.com/local/clsa-2017/culture-and-lifestyle-awards-public/
We are listed in the Public House and Bar Section.
Please review the other Bars listed and if you think we are the best we would love your support.
Whatever you decide thanks for looking
Team Soul Suite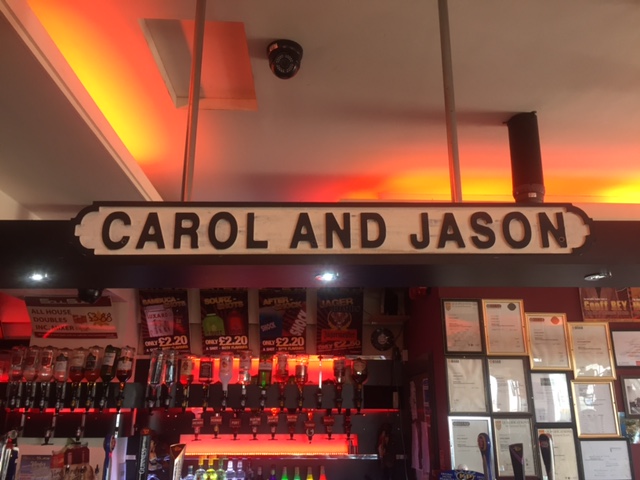 April 2017

May 2017

June 2017

21st Geoff Rey & Co
23rd Lance Gold
27th Gaz Jenkins
MAY DAY WEEK END
28th Tameka Jackson
29th 3 pm Johnny boy Pryers
30th Geoff Rey

5th Mississippi Soul Man
7th Jed Fry
12th Geoff Rey
14th Lance Gold
19th Tameka Jackson
21st Geoff Rey
25th Gaz Jenkins
BANK HOLIDAY WEEK END
26th Tameka Jackson
* * * * * * * * * *
28th from 1.30pm
Dancing on the Comedy Carpet
Security and Sponsored by
THE SOUL SUITE
* * * * * * * * * *
28th 4 pm Johnny boy Pryers

1st Gaz Jenkins
2nd Soul Temptations
4th Lance Gold
8th Gaz Jenkins
9th Alfie Benson
11th Lance Gold
16th Tameka Jackson
17th Johnny Boy Priors
18th Geoff Rey
23rd Soul Temptations
30th Tameka Jackson

July 2017

August 2017

September 2017

2nd Lance Gold
7th Soul Temptations
14th Tameka Jackson
16th Geoff Rey
28th Tameka Jackson
30th Geoff Rey

4th Lance Gold
6th Geoff Rey
11th Tameka Jackson
18th Geoff Rey
20th Lance Gold
25th Tameka Jackson
27th Geoff Rey

1st Soul Temptations
8th Tameka Jackson
9th 3 pm Johnny boy Pryers
14th Geoff Rey
15th Lance Gold
22nd J P Morris
24th Lance Gold
28th Geoff Rey & Co
29th Alfie Benson

October 2017

November 2017

December 2017

1st Lance Gold
6th Tameka Jackson
8th Geoff Rey
20th Soul Temptations
22nd Lance Gold
27th Tameka Jackson
29th Geoff Rey

2nd Lance Gold
3rd Tameka Jackson
5th Geoff Rey
9th Gaz Jenkins
10th Tameka Jackson
11th 3 pm Johnny boy Pryers
17th Soul Temptations
19th Gaz Jenkins
24th Tameka Jackson
26th Geoff Rey
30th Gaz Jenkins

1st Geoff Rey
3rd Lance Gold
8th J P Morris
10th Geoff Rey
14th Gaz Jenkins
15th Alfie Benson
22nd J P Morris
24th Geoff Rey
26th Tameka Jackson
29th Lance Gold
31st N Y E Party
When you are in Blackpool - The Soul Suite in Queens Square
opposite The Metropole Hotel Blackpool Promenade
is the best night out for
the sounds of Soul and Tamla Motown Music.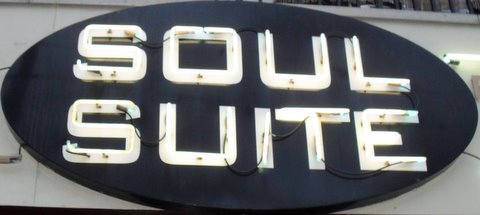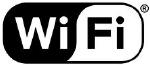 Free Wi-Fi available for customers.
Contact us :-
142-144 Promenade
Blackpool
FY1 1RE
01253-753007
please leave a message on our answer machine
e-mail :- The Soul Suite